I've completed my 5 month challenge!
There were some complications getting the blood test results read by the Dr., but I had my post challenge blood draw March 15, 2019.
What I've been doing for the 5-month challenge since my last newsletter:
The last month of the challenge (February 2019)
I continued eating a mostly paleo diet
I started using some of the recommendations from the Medical Medium book (I highly recommend this book for people struggling with their health)
Drinking celery juice in the morning 30-60 min. before I ate breakfast
Drank or took recommended herbs from the section on adrenal fatigue as they muscle tested positive for me as I weaned myself off of adrenal glandular
Stopped drinking ANY beverages/substances with caffeine
I continued to feel better even though I was regularly being exposed to the spring colds many people around me were getting. I did eventually get the cold but it only lasted 5 days, I think because I took additional NRF2 daily. I also noticed that when I chose my meals, I regularly didn't want meat. I have traditionally 'needed' meat so this was a curious change to me.
_____________________________________________________________________________________
When my naturopath, Dr. Said (pronounced Sigh-eed) in Medford, OR, read the post results to me Fri, May 10th, I was very pleased to hear them and it definitely matched what I was feeling. A little history of my health will help you know how pivotal this is for me.
At 29 years old, when I got pregnant, I appeared to be a pillar of health. Physically fit and strong! I was pregnant with my first of 3 children, in 3 years! My understanding thus far, which fits the pattern of illness I've dealt with, is that the CONSTANT and excessive hormones in my system allowed virus/viruses to proliferate. Finally after 4.5 years of being pregnant and/or nursing my hormones could begin to regulate.  AND…. all parents know there is an enormous amount of trauma/drama in a household with children. Therefore, I had many surges of stress hormones throughout the last 24 years (current age of my oldest child).
I began seeing Dr. Said when I was pregnant with my first child so he knows my history well. When he read, really translated, the results to me he had the sound of surprise MANY times in his voice, which pleased me very much. Many of the results were at perfect levels. At the time of the post blood draw my liver was still struggling and my cholesterol ratio was off a little, instead of a lot. Even though my salt intake is too high, my body is converting it fine. My fasting blood sugar was a little low. My iron is JUST a little too low. (I traditionally have had severe anemia all my life and I haven't taken any iron supplements for 6 mos.) I was VERY pleased to hear that my ph was excellent, cortisol and all hormones were balanced and my D level was perfect. Also, my white blood cell count was normal which traditionally I've been always working on some kind of infection in my body for the last 15 years.
One of the most amusing parts of this for me is the fact that even though I've had a hysterectomy (about 5 years ago, but still have ovaries) I've struggled with the hormone issues we face as we age and go through peri-menopause. I didn't like the idea of hormone replacement and using suppositories for vaginal dryness, etc. I was VERY pleased to hear Dr. Said report my hormones are balanced. They've NEVER been balanced in the 24 years I've been seeing him! Also, about ½ way through this 5-month challenge I noticed the vaginal dryness was gone and other peri-menopausal symptoms disappeared as well. ☺ I also now ovulate monthly instead of about every 3 months. I know that someday I will run out of eggs to even ovulate with and then I will really be in menopause, but I hope my body will be healthy enough to keep my hormones balanced naturally.
Dr. Said recommended a supplement to help me clean up my liver, one for methylation and an iron supplement only 3 days a week and to continue my D supplement. We will re-test in 4 months.
I am so pleased to have my health back at age 53. My experience with this 5-month challenge reminds me that there is not ONE thing that does it
all to keep our bodies healthy. Incorporating bodywork, diet, exercise, mental, emotional and spiritual health is equally important.
This last month, I feel even better and more balanced physically and emotionally.
What I've changed since the post blood draw March 15th
Using the hair care products from LifeVantage *
Started dancing (a lot) for exercise
Stopped CrossFit (it was stressing my body too much)
Stopped most meat because my body just didn't want it. It was also
causing constipation.
I continue getting some form of bodywork weekly
LifeVantage released their hair care products in January, but I didn't want to use them until I was done with the 5-month challenge so I waited. It was only 7 uses before I noticed that my red hair was much more vibrant than the last 5 years. I do not dye or color my hair at all and had
been noticing more grey hair lately which is now hardly noticeable to me.
*These statements have not been evaluated by the Food and drug Administration. These products are not intended to diagnose, treat, cure, prevent or mitigate disease.
The products I used on this 5-month challenge:
NRF 1 and 2 (Protandim)
True Science Beauty System
True Science Hand Cream as needed
2 months of PhysIQ Fat Burn
1 Axio drink daily except the last month
The products I will continue to use:
NRF 1 and 2 (Protandim)
True Science Beauty System
True Science Hair Care System
True Science Hand Cream as needed
Axio as needed
I will be trying the PhysIQ prebiotic soon
Changes I've noticed from this 5 month challenge:
I have much more energy and strength physically
I feel better mentally and emotionally
My skin is much clearer and subtle
My brain is clearer and more focused
I saw better changes in the bodywork I receive for maintenance because of the increased health of my cells
I will definitely stay on these products as I feel it will help me maintain my health goals while living and working in the toxicity we're regularly exposed to in life.
In Summary, I plan to include LifeVantage products to help me maintain my health goals and the new energy and strength I have gained due to this 5 month challenge.
The more important part of my role as a massage therapist is client education. What you can do to support your body in between appointments. What health issue would you like help with?
Call/text/email me for more information! Check out my link www.8handshealing.lifevantage.com I have the products in my office for muscle testing as well.
Thank you for being interested and reading my story of regaining health.
Thank you LifeVantage for producing these activators (Protandim) to assist us!
In health,
Kim
_____________________________________________________________________________________
LifeVantage has a product called AXIO. I use it especially when in class or anytime I need to focus. I have this available in my office for you to try next time you're in!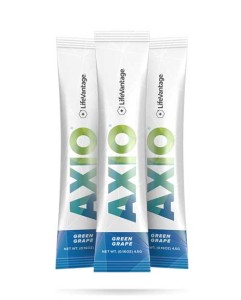 What is AXIO?  A whole new approach to energy! Specially formulated to give energy to your mind, not just your body. Engineered with Nrf2 ingredients, it's designed to deliver more mental clarity, focus, and concentration without the jitters or caffeine crash.  AXIO uses a proprietary blend of ingredients to wake your brain up, increase concentration, and deliver the right kind of energy, right when you need it without the added sugar, low-grade caffeine, or extreme sports packaging. It's a clean, low-calorie, low-carb, vegan formula that is BSCG approved and free of artificial colors, artificial flavors and artificial sweeteners, added sugars, GMO's and gluten.*
For more information check out my link www.8handshealing.lifevantage.com or give me a call/text. I have the products in my office for viewing and muscle testing.  I will have samples available at the open house.

*These statements have not been evaluated by the Food and drug Administration. These products are not intended to diagnose, treat, cure or prevent disease.